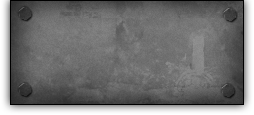 Custom Flies For

Fly Anglers


Growing up in Michigan, surrounded by the largest fresh water system in the world can only lead a person to one thing… Fishing, and in my case Fly Fishing.

I am the kind of person that once I decide to do something, I go all in head first. With fly fishing, because I am so passionate about it, I get absolutely consumed by every little detail, technique and method.

Fly tying seemed to be the perfect fit to get me through those winter months when the rivers and lakes are locked up. I immediately started noticing that I could fill the void left by not fishing, with the art of fly tying and design. Over the years I have moved through the progression of tying my own flies, to tying flies for friends and eventually on to tying for fly shops and guides here in the U.S.

Ultimately MotownFly is the next step for me in trying to organize the chaos and truly encompass all that is the fly fishing culture.

-To be continued…..